The Top 3 Things to Consider When Buying a Home in New Hampshire
When you're shopping for a home, especially in the picturesque landscapes of New Hampshire and the broader New England region, you're not just buying a property, you're embracing a lifestyle. Some people know which house they want from the moment they step onto the wooden porch, but for many, it requires thorough thought and consideration, especially in areas known for their natural beauty and historic charm.
Let's explore the top three considerations to simplify your home-buying process in this region.
#1: Price
Price is paramount. Before getting swayed by a home with a beautiful view of Lake Winnipesaukee or the White Mountains, set a realistic budget. Overextending could dampen your lakeside or mountain living experience.
Determine how much house you can afford based on your income, expenses, and financial goals. Consult with a mortgage lender to get pre-approved for a loan, which will give you a clear understanding of your budget.
Here are some key points to keep in mind regarding the price of a home:
The sticker price
If you've found a couple of homes you're interested in, you're probably already comparing their prices. While considering homes near the lakes region, always weigh the value of the home against its sticker price. A seemingly affordable home might end up costing more in renovations, while a pricier one in Wolfeboro or Laconia might be move-in ready. Consider your options and measure them against your total budget with the help of an expert real estate agent to make the best choice.
The cost of homeownership
New Hampshire boasts no state income tax, but do remember property taxes, maintenance, and other associated costs. Always gauge these against the local average. Take a look at the property taxes of these popular towns in the Lakes Region for 2022 - the below rates are charged per $1,000 of value:
Moultonborough: $4.78
Tuftonboro: $6.44
Wolfeboro: $13.22
Alton: $11.37
Gilford: $12.25
Laconia: $14.85
Meredith: $13.97
Center Harbor: $8.99
Belmont: $19.11
Tilton: $16.07
Sanbornton: $19.87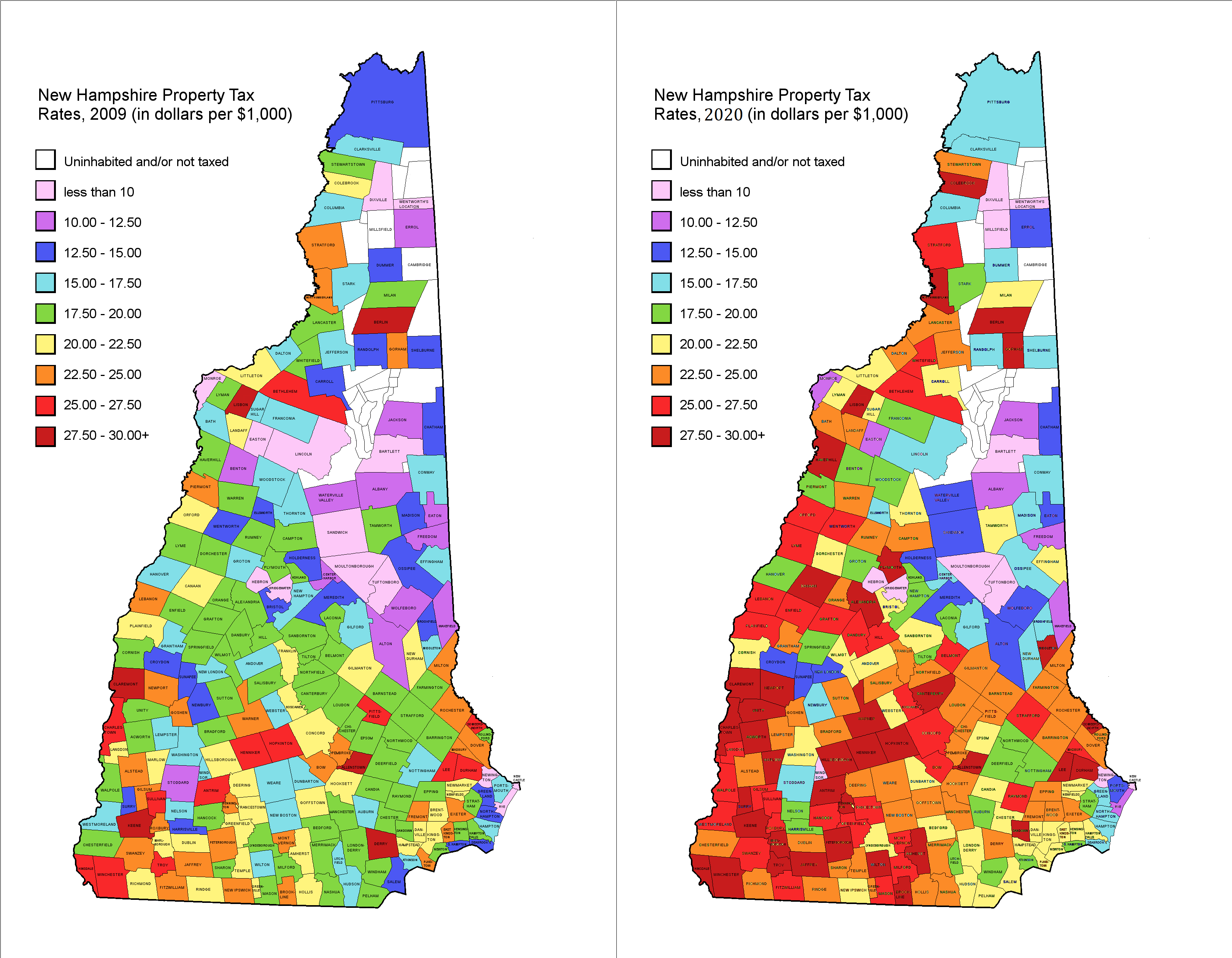 Negotiation
In local markets like New Hampshire, community connections matter. Collaborate with a real estate agent familiar with the area. They can provide insights on how a home in Moultonborough might differ in value from one in Gilford and help you craft the most competitive offer while getting you the best deal.
#2: Location
Location is often touted as the most critical characteristic of any property, and for a good reason. The neighborhood you choose can significantly impact your quality of life and of course, your property's future value. In New Hampshire, location isn't just about proximity to work or amenities. It's about being near the stunning autumn foliage, pristine lakes, or charming town centers.
The location will also influence other factors on this list, such as the sticker price of your home, HOA rules and fees, and more. Here are some things to consider:
Commute and accessibility
When you imagine yourself living in a home, you should also picture what your day-to-day life looks like. Think about your daily commute to work, school, or other essential destinations. Is this location convenient, or will you spend hours stuck in traffic?
While considering a home, visualize the drive through winding New England roads. Are you close to major highways or, for some, is the isolation part of the charm?
Neighborhood features, factors, and amenities
When considering a home, explore the amenities in its surrounding area, including schools, parks, grocery stores, restaurants, and healthcare facilities. You can use the information to evaluate which home is a better fit for your lifestyle and preferences.
Beyond the standard amenities, think about proximity to New Hampshire's ski resorts, lakes, hiking trails, or the Atlantic coastline. Also, remember that schools in New Hampshire can vary significantly in terms of quality and resources from one district to another.
Future development
Whether you're near the bustling city vibes of Concord or the serene settings of the Lakes Region, always keep an ear out for potential future developments. It's good to know if a new resort is opening up or if a major company is setting up operations, as this can influence property values.
Remember that when you buy a home, it's recommended that you stay living in it for at least two years—and more is better. This is to help you build equity while you pay down your mortgage, and it allows you to not pay capital gains taxes when you sell again.
That means you should be excited to stay in this home's location for two years or more, and you should also be aware of potential future developments in the area. Areas with planned infrastructure improvements and rising property values may be good long-term investments, but if you prefer an area that's going to remain relatively the same, you might want to look elsewhere. Additionally, some developments can actually hurt property values if they increase noise or dramatically change the surrounding area's aesthetic, so do some research before making your decision.
#3: Home features
Once you've narrowed down your budget and chosen a desirable location, it's time to focus on the specific features of the home itself. New England homes often come with character. From colonial styles to modern waterfront properties, you have a plethora to choose from. In addition, it is important to consider how its features (including its square footage, number of bedrooms, outdoor space, and much more) meet or do not meet your specific needs.
Here are key factors to think about:
Size and layout
While you're comparing homes, think about the size of each one and its layout. Does it accommodate your current needs and potential future changes, such as a growing family or remote work requirements? These are the most basic features, but they're also the most important because they'll affect most aspects of your daily life.
Considering the seasonal changes New Hampshire offers, think about spaces like mudrooms for snowy days or sunrooms to enjoy the spring. And if you're eyeing properties closer to the lakes, does it have a deck or a dock?
Condition
As mentioned before, a home's condition will affect both its sticker price and the cost of making it livable down the road. For that reason, you should inspect the property's condition carefully. New England homes, especially historic ones, can have unique challenges. Ensure thorough inspections, especially for older homes which might have been built before certain regulations and standards were set. Having a thorough home inspection completed will help uncover hidden issues so you can factor their costs into your budget.
Must-have characteristics
This is when you can get into the bells and whistles. Besides the basic basics, make a list of features that you need to see and want to see in a home before you'll consider buying it. This can include a certain style of architecture, smart home technology, outside space, types of finishes, and much more. Perhaps you desire a traditional fireplace to warm up those New England winters or a spacious backyard for summer barbecues. Balance the aesthetics with functional needs. Just try to limit the items on your "must-have" list to features that you absolutely must have. That way, you have the best chance of finding a home that meets your needs within your budget.
Have your list? Now compare the houses you're looking at to the list and see which one stacks up better.
Want to know everything there is to know about buying and selling a house in the New Hampshire Lakes Region Area? Check out our other

Blog Posts!
Let's talk about buying.
Now that you know the top three factors to consider when buying a home, you're ready to get out there—as soon as you have an expert real estate agent at your side.
Let's Get Started